Volunteer Project of the Month
Volunteer by Using the Form Below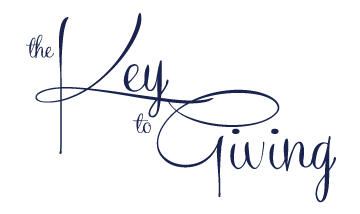 Since the beginning of The Key to Giving in 2014, Key Biscayne residents have truly embraced the matching grant program, donating an astounding $377,942 to local non-profits.  Furthermore, many of our residents have used their unique skills and connections to create lasting programming in Liberty City such as the fresh food co-op, Christmas in July, and a groundbreaking partnership with local government through the Sister City Initiative.
However, judging from your feedback there is one area where the Key to Giving has fallen short- volunteerism. Key Biscayne residents are eager to share their time, and would like to have more opportunities to do so. We hear you loud and clear!
In response to your requests, the Key to Giving program will begin a new initiative, the Volunteer Project of the Month. This month's project involves assisting with the Chief Press Foundation's and MCI's Family Holiday Event. If the timing doesn't work for you this round, don't worry. On the first Monday of every month we will have a new Volunteer Project that may be a better match for your schedule and interests.
Volunteer with Chief Press Foundation
The Chief Press Foundation and Miami Children's Initiative are in need of volunteers to assist with their Family Holiday Event! This wonderful opportunity will benefit many families and children in MCI's programs this holiday season by providing them with toys and a turkey as well as a fun-filled day at the Key Biscayne Beach Park.
We are looking for volunteers for the Family Holiday Event at Key Biscayne Beach Park on December 16, 2017 from 11am to 3pm.
Share and enjoy your TIME by volunteering with these organizations that are effecting positive change for families in Liberty City!
Chief Press Foundation
Chief Press established a charitable fund to raise money in order to purchase hundreds of toys for Liberty City children and hundreds of turkeys for Liberty City seniors at Christmas time.
Chief Press and his officers take a day off during the holiday season to personally handout the toys to the hundreds of Liberty City children that line up to receive what is most likely their only gift. The Chief and officers return to Liberty City to handout over 250 turkeys to seniors, so they can have a holiday meal with their families.
Learn more about Chief Press Foundation.
Miami Children's Initiative
In partnership with Liberty City's residents, youth, religious centers, schools, businesses and non-profit organizations, we seek to address the needs of our community by investing in our children. Miami Children's Initiative and its partners are making bold moves to transform the lives of the children and families in our community by providing a unified system of support, education and care that begins before birth through college and career.
MCI believes that Liberty City's strength lies in the undeveloped potential of its youth and that through focused strategic work the potential of each child can be unleashed.
Learn more about Miami Children's Initiative.
Volunteer Project of the Month
Volunteer with Chief Press Foundation
Volunteer with Miami Children's Initiative